Who makes land loans today? Where is the best place to find a good land loan? Will you or your borrower qualify for a land loan? How large of a land loan can you get? Today we answer these questions, as well as discuss inadequately capitalized developers.
In the years leading up to the Great Recession, real estate developers were making a fortune developing raw land. They would buy farmland or scrub land, get it re-zoned, complete the horizontal improvements, and then quickly sell off the individual home-site lots for a small fortune to home builders. Horizontal improvements are defined as grading the property, bringing utilities to each lot, and putting in streets, sidewalks, curbs, and gutters.
At the time, commercial banks were making lots and lots of land loans and A&D loans. An A&D loan is defined as an acquisition and development loan structured like a construction loan, where the construction budget includes the purchase price of the raw land, the hard costs of the horizontal improvements, the soft costs - including an interest reserve and sales commissions, and a contingency reserve of around 5% of hard and soft costs.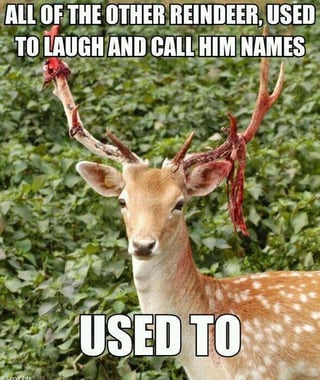 During the bubble in real estate prices leading up to the Great Recession, commercial banks were drinking the Kool-Aid and making A&D loans up to 70% of Total Cost. Sometimes commercial banks were even going as high as 80% of Total Cost! Insane. No wonder there was a bubble.
You can guess how this story turned out. The Great Recession destroyed the housing market, and land prices plummeted. The banks foreclosed, the banks took huge loss, and Federal banking regulators slapped the snot out the banking industry for being so stupid. Truly folks, the losses in land development lending were often 80% to 90%.
Why do we care? Regulators have a long memory, and the absolute last loan that banking regulators want commercial banks to make today are land loans. Therefore, unless a developer is as rich as Donald Trump and has a banking history with a particular local bank going back for 15 years, he is probably NOT going to be able to get a land loan or a land development loan from a commercial bank.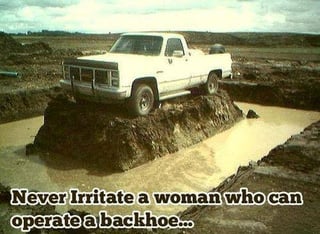 So who is making land loans today? Answer: Hard money lenders, like Blackburne & Sons. Hard money lenders are true capitalists. We'll make hard money loans, even when blood is running in the streets. In fact, Blackburne & Sons was in the market making commercial loans every day of the Great Recession.
But you don't have to apply strictly to Blackburne & Sons. On C-Loans.com there are at least 75 different commercial and land loan hard money lenders. You fill out one short mini-app, check off six suggested lenders, and then press, "Submit."
Will you qualify for a land loan? How large of a land loan will you be able to get? During an average market, hard money lenders will typically only advance up to around 40% loan-to-value on raw land. In a rising market like today, Blackburne & Sons, for example, is pretty bullish on land loans. We'll lend up to 50% loan-to-value on land to a good-credit borrower, and perhaps up to 60% of the land purchase price on a land development deal to a well-capitalized, experienced, and good-credit borrower. We're probably not unique among hard money lenders in terms of our bullishness on land today (12/13/15).
Now we FINALLY get to the point of today's training article. I would like my own executives and loan officers (Ed!!) to pay special attention to the point that I am about to make. We at Blackburne & Sons often see developers applying for a land. They want a loan of 50% loan-to-value, and their exit strategy is to pay us off with a construction loan.
But wait a minute. In my last blog article I pointed out that real estate developers are usually required to cover at least 20% of the Total Cost of the project. They usually do this by bringing the land to the closing table (almost) free and clear. If a developer has a big mortgage on his land, he won't be able to bring the land to the closing table free and clear. He will never qualify for a construction loan to pay off his ballooning land loan!
Now, of course, if the developer has a BIG net worth, he can sell off some property to come up with the equity required by the construction lender. Many developers also have a stable of passive investors who invest the equity in their deals in return for a share of the profits. Other developers are very experienced at issuing private placements in order to raise their required equity.
But absent one of these three potential sources of equity, the land loan underwriter needs to be very careful about making a big land loan to a developer who claims that his exit strategy is a construction loan. In order to qualify for a construction loan, most developers are supposed to bring the land to the construction loan closing table pretty much free and clear.
Do you enjoy my down to earth style of instruction? Now is the time to become a commercial mortgage broker. More commercial loans are ballooning in the next 12 months than in any similar period in history.
Keep looking for a business card from a banker making commercial loans. We'll trade you a list of 2,000 commercial lenders for the contents of that one business card. We solicit these bankers to refer their turndowns to C-Loans.com.
Have you registered on C-Loans.com yet? I am just talking about inputting your name, company, address, etc. If you are pre-registered, you are far more likely to enter your next commercial loan into C-Loans.com. If you pre-register, we'll give you a free $199 commercial mortgage underwriting manual.