My oldest son, George IV, and I have recently returned from the biggest commercial loan conference of the year, the California Mortgage Banker's Association 19th Annual Western States Commercial Real Estate Finance ("CREF") Conference held every year in Las Vegas. Among the Big Boys, this conference is known as the Western States CREF Conference.
If you are ever going to attend this conference, I urge you to come a day early and play in the annual golf outing. This golf outing has always proved immensely productive for Blackburne & Sons and C-Loans.com. This year a commercial mortgage fund making huge bridge loans ($5MM minimum) and a bank making some of the largest commercial construction loans in the country ($15MM minimum) both joined as a result of the friendships we developed playing golf together. To me, that golf outing alone makes up one-third of the benefit of attending the entire conference. If you are a decent golfer, this event is a must. (Tom, my son, let's work on your golf game this year. You'll accompany me next year to the Western States, and we'll play in this outing in different foursomes.)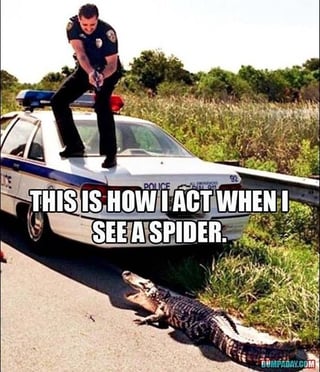 The second most important event is the big cocktail party held the night before the opening session of the conference. The drinks are free, and the conversations are much like speed dating. Commercial lenders come with business cards, and they are in the mood to meet top-notch commercial loan brokers. Interesting note: The Great Recession killed off 85% of the commercial lenders on C-Loans.com. We therefore had a big meeting at the office and kicked around ideas about how to find the hungriest commercial lenders in the country. The lovely Angelica Gardner, our Executive Vice President (to you Star Trek fans, my Number 1), made the point, "The hungriest commercial lenders go to trade shows." She was spot on! Well done, Angelica. At the cocktail party, banks and other commercial lenders joined C-Loans in droves.
Are you a highly successful commercial loan agent? Are you extremely ambitious? If so, you simply must attend the Western States Conference every year, and if you are a decent golfer, you simply must play in this golf outing. The conference isn't cheap. This year the Western States was held at the Wynn. George and I each had one glass of house wine. The bill? $42 before tip. Ouch! So while the Western States is open to the public, in real life only the "Big Boys" attend - the top bankers and the most successful commercial loan brokers, the guys who regularly close loans of $5MM to $20MM.
It is important just to be seen at the Western States Conference. It's almost like joining a fraternity that includes the most important bankers in commercial real estate finance. "Hey Bob, this is Steve Henderson. We met last year at the Western States. I've got a deal I'd like to run by you. Did I catch you at a good time?" "Of course, Steve. Good to hear from you," says the super-important commercial loan officer for the largest bank in America." (Without the reminder about the Western States, such a heavyweight commercial loan officer would normally rush to kill your deal and get you off the phone). "What have you got?"
By the way, did you catch my use of the polite inquiry, "Did I catch you at a good time?" Those may be some of the most important and most magical words that you will ever learn in commercial real estate finance. If a commercial real estate loan officer is busy, I guarantee you that he will quickly find a reason to kill your commercial loan, just to get you off the phone; and folks, God has never invented a commercial loan that didn't have at least one or two black hairs (flaws).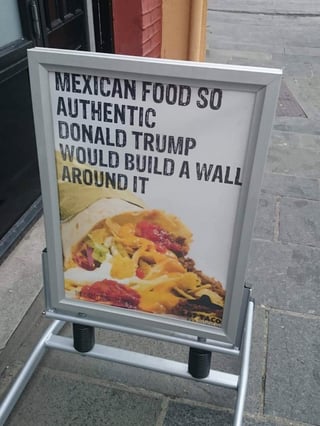 Now we have all been to mortgage conferences with thirty or so booths on the floor of a large convention room, where hungry lenders and service providers (appraisal companies, title companies, etc.) hawk their products. The Western States Conference certainly had this.
But then there were the ritsy-looking private meeting rooms - complete with ice cold drinks and fresh fruit - set off to the side of the big convention floor where the top commercial loan officers for the biggest banks and the biggest life insurance companies in country meet only with invited guests. The entrance to each one of these fancy meeting rooms is usually jealously guarded by an older ice queen, who clearly let's you know that you are not on the carefully-timed schedule.
George IV and I were invited to such a meeting, but this big fund lender had a cabana, instead of a meeting room. Cabana? What on earth is a cabana? I learned at the show that a cabana is a very plush tent off to the side of the hotel swimming pool. It took George and I an hour to find the right cabana, and it ended up being around the pool for the Encore Hotel and Casino, the sister property to the Wynn Hotel and Casino. The temperature was 100 degrees, and we were both wearing dark blue wool suits, so after walking around and around each pool, we were sweating like pigs. That being said, the Wynn is an expensive hotel, where only the very rich and the most successful people congregate. The ladies around the pool didn't exactly hurt my eyes. Hey, I'm just sayin'.
The launch of our new commercial mortgage portal, CommercialMortgage.com, was a smash hit. It is a stunningly beautiful site, and I have to say that the site opened a lot of doors for us. A full 80% of the lenders we invited to join C-Loans.com ended up joining as commercial lenders. We were pleasantly suprised when quite a few large balance lenders - lenders whose minimum commercial loan was $5 million or higher - chose to join C-Loans at the show. One of these commercial lenders had a minimum loan size of $20 million! If you happen to need a very large commercial loan...
Over my past few blog articles, I have been beating the drum for you commercial brokers (salesmen of commercial-investment real estate) to open a small commercial loan brokerage desk in your commercial real estate offices. I have told you guys repeatedly that there is no easier to meet high net worth individuals than to be a commercial loan broker. Sound familiar?
Well, remember that big bank that joined C-Loans at the show whose minimum loan size was $20 million? Do you know why they said they were joining? They wanted to use their ability to make these enormous commercial real estate loans as an entre to meeting the wealthiest investors in the country! Helloooo? Did I call it or what? :-)