Forbes Magazine just released its list of the 25 best performing cities in America. These cities are where nationwide
commercial lenders
want to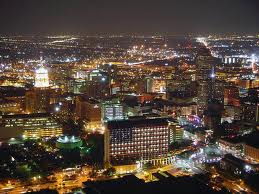 lend. We lenders call such cities,
"Primary Markets"
.
If you are a commercial mortgage broker trying to convince a lender to make a commercial loan in one of the cities, or if you are a commercial real estate broker trying to sell a commercial property in one of these cities, being on this list is a BIG deal! Be sure to stress it to your investor.
Forbes' List is based on the Milken Institute's Best-Performing Cities Index. This index measures U.S. metropolitan areas based on growth in jobs, wages and salaries, as well as technology output. It weighs these factors over a five-year span, to account for varying business cycles. It stirs in the latest year's performance, and it then adds each city's 12-month job growth performance to account for recent momentum.
Here are the Top Ten Best Performing Cities in America:
San Antonio, TX
El Paso, TX
Fort Collins-Loveland, CO
Austin-Round Rock, TX
Killeen-Temple-Fort Hood, TX
Salt Lake City, UT
Anchorage, AK
Huntsville, AL
Provo-Orem, UT
Kennewick-Richland-Pasco, WA
Be sure to note that four out of the top five best performing cities in the country are located in Texas!
To see the complete list of the 25 best performing cities in America, please click here.