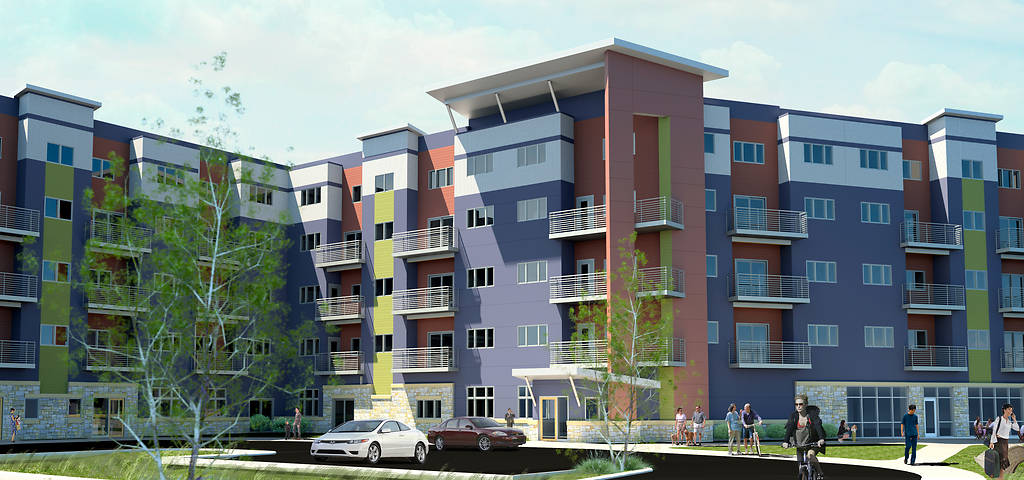 Last week I wrote a training article entitled, News From the Big Commercial Loan Conference. This article continues those comments.
Before I get into additional commercial loan lessons, however, please allow me to remind you of another teaching point I shared with you several months ago. If some borrower or developer comes to you, in your role as a commercial mortgage banker or broker, and he asks you to help him place a large commercial construction loan, the first question out of your mouth should be, "Can you please show me an architect's rendering?" If he doesn't already have one, the developer is a rookie, and he is wasting your time.
Large commercial construction loans ($10MM+) seldom get funded without an architect's rendering, like the one shown here. On the other hand, if the developer does have a nice architect's rendering, get excited. The developer almost certainly has some real skin in the game, and he has some experience. The reason why I mention this today is that C-Loans.com received a very interesting $45 million commercial construction loan request last night, and the loan application included a handsome color rendering. My juices get flowing whenever we receive a commercial construction loan request with a rendering. We successfully closed that $18.5 million construction loan on the mixed use project in Wisconsin shown above, and we earned a very nice fee.
While we're on the subject of experience, who out there remembers how a developer demonstrates his construction and development experience? It's a one or two-page document, very similar to a resume, called a curriculum vitae or C.V. In addition to his educational and employment background, a C.V. lists and describes all of the construction projects that a developer has completed. Every commercial construction loan package should have a C.V. prominently displayed.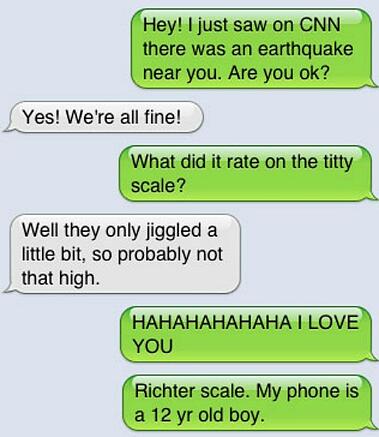 Okay, now let's finally talk more about the big commercial loan conference. You'll recall that I wrote that three enormous waves of huge commercial loans are coming due in 2015, 2016, and 2017. These are the 10-year conduit loans written in the Wild West days of 2005, 2006, and 2007.
Surprisingly, many conduit loan borrowers are paying their huge defeasance prepayment penalties and are refinancing early. They want to take advantage of today's low, fixed, commercial mortgage rates, which are often below 4% on very large CMBS loans (same thing as conduit loans). They want to lock in rates of, say, 3.875% for the next 10 years. Obviously, the borrowers doing this are the ones whose commercial loans mature in less than 18 months. Since the interest rates on short term U.S. Treasuries are so low as to be virtually non-existent, their defeasance prepayment penalties are roughly equal to the 12 to 18 months worth of monthly payments that they had coming due over the next year to a year-and-half.
One of the exhibitors at the MBA CREF show was a defeasance company, a company that assembles the strip of U.S. Treasury securities that replaces the monthly principal and interest payments, plus the balloon payment, for which a CMBS borrower is responsible if he wants to prepay his loan. Anyway, this defeasance company mentioned that they were busier than a one-armed paper hanger.
I spoke with a commercial loan officer for one of the largest CMBS loan originators in the country - one of the largest investment banks in the country. (They joined C-Loans.com at the conference.) He mentioned a type of loan of which I had never heard.
This conduit lender will make full-term interest-only loans! Really?
In 2005, 2006, and 2007, the competition for CMBS loans was so fierce that conduit lenders starting making loans with the first six-months being interest-only. Then the next CMBS lender stretched his interest-only period to a year. Then the greater fool stretched the interest-only portion of his 10-year loan term out to two years. Finally, the greatest fools started making CMBS loans with the first three years being interest-only!
You can see the problem, right? Commercial loans are supposed to be amortized over 25 years, and if the property is older than 25-years-old, many experienced commercial lenders insist of a 20-year amortization. The idea is to get some principal paydown over the 10-year term of the loan. As we have seen recently, commercial real estate does not always increase in value. If it remains stagnant in value or even depreciates as it gets older, a commercial lender wants to see his principal balance get paid down. A commercial loan that starts out at 75% loan-to-value should be headed towards 69% loan-to-value after 10 years, assuming the property's value stays stagnant.
So if you allow the borrower to make interest-only payments for the first two or three years, the amount of principal reduction he will have achieved after 10 years will be negligible.
Suppose the property is worth $10 million originally, and the borrower takes out a $7.5 million conduit loan. If the $10 million building - because it is wearing out - depreciates in value to $9 million, and the loan is only paid down to $7.2 million over 10 years (because of the interest-only period), the borrower will need an 80.0% LTV new loan to refinance his balloon! This is essentially impossible. No CMBS lender is going to make a new loan of 80.0% LTV on an office building. The borrower won't be able to refinance his balloon payment! This sort of risk is called refinance risk.
This is why financial authors have been burning up their keyboards writing about the coming crisis in commercial real estate. Many of the loans written in 2005, 2006, and 2007 had initial interest-only periods of two to three years. Since then commercial real estate values fell by 45%. Oh, my goodness!
Fortunately, commercial real estate values have recovered sharply. They are almost back to where they were at their peak in 2008. But many of the loans coming due in 2015, 2016, and 2017 had long interest-only periods. Uh-oh. There's going to be Big Trouble in River City, and everyone knows it.
So you can imagine my shock when this big conduit lender told me that they were making full-term interest-only loans. It must have shown on my face because the loan officer explained, "A lot of investors exchange out of one property with a huge amount of equity, and for tax reasons they have put it all down on the new building. Therefore, if the borrower needs a new loan of just 60% loan-to-value or less, we'll happily make him a ten-year interest-only loan."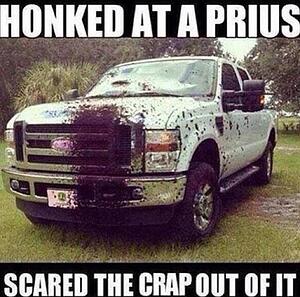 Here's another commercial financese term I learned, cap ex. Cap ex means a capital expenditure. An apartment building renovator might say,"My cap ex is $12,000 per door."
Apartment investors and multifamily lenders often refer to apartment units as doors. Hospitality (hotels and motels) investors and lenders will often refer to hotel rooms as keys. Ths makes sense since many hotel rooms are now suites, with multiple rooms. The term, keys, eliminates this confusion.
The hottest properties, from the perspective of lenders, are now office buildings and industrial buildings. This used to be multi-family, but new multi-family construction has allowed supply to catch up with demand.
The willingness of conduits to lend in the oil patch states has declined sharply. Due to the glut of oil, B-piece buyers (a subject for another day) will no longer allow them in their pools.
B-piece buyers in conduit loan pools are looking to yield around 15%; although after anticipated losses, they expect to net only around 9%.
Banks, in general, are getting hungrier for commercial real estate loans because their business loan volumes are pretty flat. Business owners are still too shocked and frightened by the Great Recession to take on a lot of additional business debt (inventory loans, equipment loans, accounts receivable loans, etc.).
The last thing I see in my notes from the conference is the term financial engineering. It is possible to structure a large commercial real estate deal in such a way as to take a marginal deal and make it a really solid one by bringing in the right lenders. For example, Bank of America recently financed the construction of a large hotel in Aruba, and they felt comfortable in taking the safest $50 million of this $90 million loan deal because the right mezzanine lender took a $20 million senior mezzanine loan piece behind them and the right mezzanine lender took the $20 million junior mezzanine loan piece.
By "right" I mean that the mezzanine lender(s) really-really knew off-shore resort properties. The mezzanine lenders added value to the deal because by being willing to invest $40 million behind Bank of America, they showed that the investment was a good bet. They would keep the borrower on the right path, and in a worst case scenario, they had the expertise and the staff to take over the resort and successfully run it, allowing Bank of America to sit back, almost worry-free, and just collect its interest payments. Bringing in just the right mezzanine and preferred equity lenders / investors is a form of financial engineering.
If you are new to my blog, and you would like to continue to get free training in commercial real estate finance, please go to my blog and enter your email address in the Subscription box.
When you guys re-Tweet my articles, share them on Facebook, and give me Linked-In and Google Plus atta-boys, you fire me up to share even more of my 35 years worth of knowledge and battle-scars. I do sincerely appreciate your social media "Likes". :-)
Please don't forget that C-Loans now offers business loans, not just commercial real estate loans.
It is very easy for a commercial mortgage broker to slip into the mindset that this business is all about finding the absolute lowest rate. Please don't forget that the borrower is coming to you for a commercial loan because he needs money.
The smart broker will therefore submit every one of his small commercial real estate loans (less than $2.5 million) to Blackburne & Sons. We will issue - at no charge - a Loan Approval Letter. You can then take this LAL to a bank and say, "Look at what this private money lender is offering my client. You can beat this, right?"
Think back to your dating days. When you had a pretty girl on your arm, every girl in the bar was checking you out; but when you were alone, the word, "Desperate" was written in invisible ink across your forehead, and every girl in the bar had a black light. You never had a chance. You laugh, but there is a lot of truth in what I just wrote. If you take a free Blackburne & Sons Loan Approval Letter to a bank, suddenly the banker will be "checking out" your borrower.
So get a Loan Approval Letter from Blackburne & Sons first. Then, if the borrower gets tired of waiting or if the bank leaves you standing at the alter looking stupid, you can always fall back on our loan. Remember, the borrower needs money, not a rate quote.
The following is a test. Would I trade the business card of a banker, making commercial real estate loans only in the three counties surrounding the fifth largest city in Arkansas, for a free directory of 2,000 commercial real estate lenders? Hmmmm. Cue the theme song to Jeopardy.
The next three years promise to be the most profitable period for commercial mortgage brokers in the last 50 years ... IF you're properly trained.
This happened about 10 years ago, but a guy named Alan Dunn was sitting in his office one day, when the phone rang. Alan, do you remember creating a Commercial Loans link on your website and pointing it to C-Loans.com? Well, guess what? We just closed a $19 million loan that came from your site, and we're sending you a check for $21,250.
Tons and tons of new commercial lenders joined C-Loans at this big conference, including one of the biggest investment banks in the world.