This lesson is probably the third most important lesson I will ever teach you.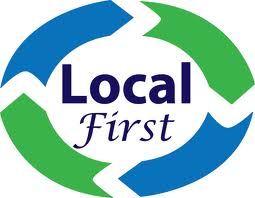 You should focus-focus-focus your commercial mortgage brokerage practice on your local commercial real estate market.
Why? There are several reasons:
Commercial mortgage brokerage is all about relationships. Commercial lenders close deals for their friends (best brokers). Every commercial mortgage loan ever written had a few black hairs. Whether a loan officer chooses to fight with Loan Committee in order to push through your deal depends to a very great extend on whether he likes you.


It is much easier to develop a relationship with a lender if you can bring him your packages in person. You can take the guy to lunch. You can bring his female assistant flowers and candy (very clever trick once taught to me by the richest commercial mortgage broker in history). You can play golf with your lender. You can invite him to your home for dinner or to watch the Super Bowl. Never forget that commercial lenders close loans for their friends.


You should personally inspect every property that you try to finance. If you do, you can tell him stuff like, "Bob, I too thought this property was in a tough part of town, but when I drove out there with my wife the other day, I was really impressed by all of the renovation and gentrification going on in the area." It's economically infeasible to inspect commercial properties located more than two hours from your office, so why not focus your marketing on

local

referral sources (bankers, commercial realtors, etc.) so that the deals they will refer to you will also be local?


The single best way to receive commercial mortgage referrals is to personally call on bankers. Therefore you should be regularly calling on bankers located closed to your office so that they can refer you

local

deals.


Commercial real estate brokers are also great referral sources, and it is easy to meet them because their "For Lease" and "For Sale" signs are posted on

local

commercial buildings all over town. Since they are local, their listings will also usually be local. So stay local!


Now if you get a good commercial lead on a property outside of your immediate area, then, by all means, work it. If you meet a good potential referral source – say, a banker from another state at some lending conference – then, by all means, add him to your email list and mailing list. I'm just saying that you want the great majority of the potential referral sources on your email list and your snail mail list to be local.
If you found this article to be instructive, I strongly encourage you to subscribe to our blog via email. To get a copy of each new training blog article as it comes out, without having to remember to come back,
please fill in your email address in the space provided on the right
.