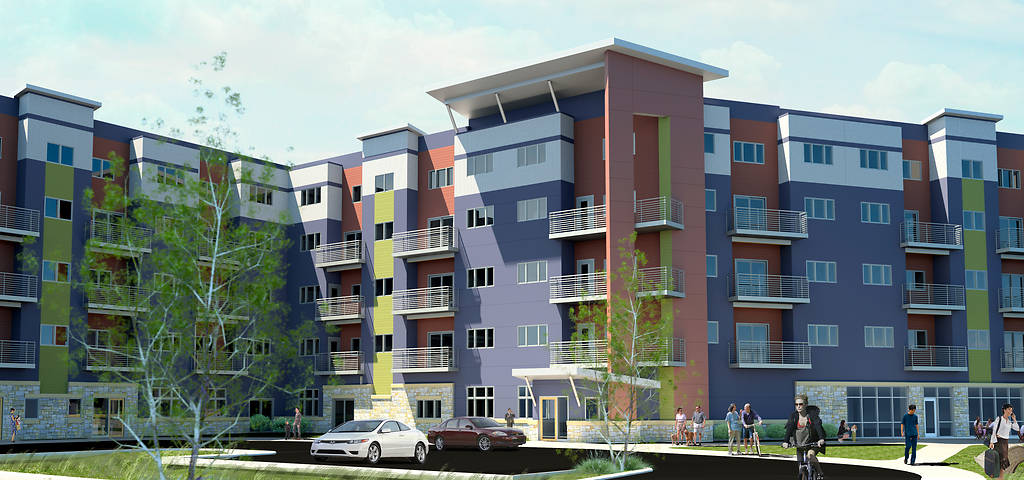 In June C-Loans.com closed a sweet $18.5 million commercial construction loan on a mixed use project in Wisconsin. It's kind of an interesting story.
This large commercial construction loan was actually made by a syndicate of small commercial banks. Commercial construction loans have been greatly out of favor since the real estate market crash in 2008, and syndicates of banks are always somewhat rare. The commercial loan broker who used C-Loans.com to find the lead lender of this syndicate earned a whopping $92,500 commercial loan fee. (A $92,500 commission?! Wow. Note to self: Submit my commercial construction loan requests through C-Loans.com.)
The lead lender of a syndicate is the bank that services the commercial construction loan for the other banks in the syndicate. The lead lender makes the progress inspections - periodic visits to the property and inspections of the work performed - to make sure that the project is being built according to plans and specifications and to make sure that there is always enough money remaining in the construction budget to complete the project. For serving as the lead lender, the lead bank usually earns a higher (1/4% to 1/2%) interest rate and a larger loan fee (about 0.5 point on the entire loan amount) than the rest of the banks in the syndicate.
I am convinced that this large commercial construction loan closed because the mortgage broker who used C-Loans.com included the gorgeous architect's rendering shown above. (Please re-read this last sentence.) This leads us to the whole point of today's article.
Last week a mortgage broker approached me to help him place a $90 million commercial construction loan on a residential condominium project. The first thing I asked him for was a copy of the architect's rendering (like the picture above). He didn't have one, so I declined to help him.
Huh? Just because he didn't have an architect's rendering? My request for a copy of the architect's rendering was an experience test for the sponsor. Any sponsor experienced at building large commercial construction projects should know that he will need an architect's rending for any commercial construction loan larger than around $10 million. The fact that this sponsor or developer did not already have an archtect's rendering suggests that he has never constructed a project of this size; i.e., he lacks the required level of experience.
In addition, an architect cannot draw a rendering of a project with no plans. If the plans are not yet completed - or at least close to being done - then the time is not yet ripe to seek financing. The project may still be just a pipedream.
Lastly, architect's renderings are expensive - my best guess is on the order of $5,000 to $10,000. (Anyone out there have a better idea of the typical cost?) If the developer is trying to get by without paying for an architect's rendering, he is probably undercapitalized. That's not a good sign for the chances of the deal closing.
Large commercial construction projects should also include an aerial photograph of the building site, with the outline of the property labeled with a yellow line. Important landmarks should be marked with an arrow and labeled.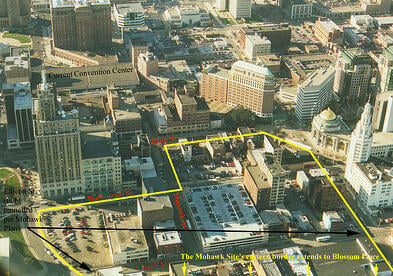 Early in my career I remember taking a helicopter ride over a building site with my boss and mentor, the brilliant and charismatic Bill Oldenburg, to take our aerial photographs. The doors had been removed from the helicopter, and Bill insisted on leaning far over the edge of the helicopter to take his photo's. The only thing keeping him alive was me holding onto his belt! Right now, as I remember this incident twenty-five years later, my hands are dripping with sweat. OMG!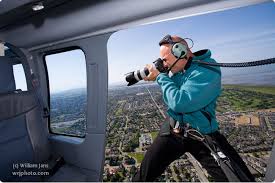 You also need attractive pictures if you are trying to place a commercial loan on a standing commercial property. A standing commercial property is merely one that is completely built. Every commercial loan application should include at least one color photograph of the subject property taken on a sunny day.
Folks, blue sky sells. In the old days unscrupulous investment promoters would promise unsuspecting investors nothing but sunny days and blue skies. As a result, each state has its own set of Blue Sky Laws that regulate the sale of investments.
Make sure that every commercial loan you try to place includes at least one color photograph of the subject property, taken on a sunny day with blue sky. Good luck trying to place a commercial loan armed only with a dreary, overcast picture like the following: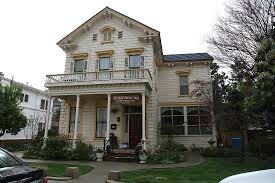 Got a commercial loan that you want to place? Want to earn a $92,500 commission? Just enter your commercial loan into the C-Loans System - NOT using one of the many gray buttons on the site but rather using the six-step process. Based on the type of loan, the size of the loan, the location of the property, the type of property, and the borrower's credit, the C-Loans System will suggest 20 to 30 commercial lenders. Put a checkmark next to six lenders at a time and then press submit. And C-Loans is free!
I never offer a satisfaction guarantee on any of my training courses. Lazy bums will order the course, open the wrappers, make the package unsaleable to anyone else, and then try to return it when they never get off their fat bums to actually study the course. We have literally hundreds of thank you e-mails from satisfied students, so there is no question that my commercial real estate finance ("CREF") training courses really are great.
However, I sell one CREF training course that is soooo good that I actually offer a one-year, 100% money back satisfaction guarantee. This course is entitled, The Practice of Commercial Mortgage Brokerage. It is designed for both newbies and veterans who want to become one of the top 20% of commercial mortgage brokers who make 80% of the dough. I guarantee - literally - that you will double your net income as a commercial mortgage broker.
My job at both Blackburne & Sons and C-Loans, Inc. is to bring in the commercial loan applications, and I have been the rainmaker at my companies for over 34 years now. Imagine soliciting commercial loans for a whopping 34 years. I have tried everything, including exhibiting at trade shows, newspaper ads (back in the day), magazine ads, ads on Google, direct mail, and countless other strategies. I have found the Fountain of Commercial Leads. It's in the courtyard of the Hyatt Hotel in Miami, and you just dip your red solo cup into the water and ...