Suppose your client is trying to buy a commercial property with a down payment of just 10%. His plan is to have the seller carry back a second mortgage on the commercial property equal to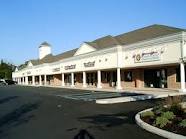 15% of the purchase price. He will then try to get a loan from a commercial bank for 75% of the purchase price.
Unfortunately the plan will not work. Most banks and all CMBS lenders forbid second mortgages on the property at the time of the purchase. (Many CMBS lenders WILL allow a mezzanine loan, however.)
So why are second mortgages forbidden on the sale of commercial properties. The reason is because commercial lenders fear that the property owner, if cash gets tight, will use the repair money to make the payments on the second mortgage rather than to maintain the property.
A good solution is to have the seller carry back the second mortgage on another property owned by the buyer, say a rental duplex or a different office building.
When you apply for a commercial mortgage loan using C-Loans, we have a special section called "Special Issues" where you can describe the junior financing that you hope the bank will alllow the seller to carry. C-Loans is a great way to quickly present your deal to 30 lenders to find the one lender aggressive enough to help your client.
My own private money commercial mortgage company, Blackburne & Sons, will, in many cases allow, the seller to carry back a second mortgage.
Here's a common situation. An investor buys a commercial building for $1 million in 2005, before the Great Recession. He puts 40% down, and a bank makes him a $600,000 new first mortgage. The Great Recession hits. The property falls to just $600,000 in value. Now the property is 100% financed.
Then, to add insult to injury, the bank's 5-year loan balloons. The borrower applies all over town for a new first mortgage, but no one will make a loan larger than $375,000. Everyone is demanding that the borrower bring $225,000 in cash to the closing table to pay off the ballooning loan. He doesn't have it.
Therefore the borrower goes to he first mortgage holder, the bank, and begs them to take a $225,000 discount. They refuse, BUT they save they would take $375,000 now and would subordinate their remaining $225,000 balance to a new first mortgage. Hooray.
But when the borrower goes back and tells the new potential first mortgage lenders about his new plan, they all say, "Sorry, but we do not allow secondary financing." Every banks says the same thing.
Blackburne & Sons would make that deal. Blackburne & Sons allows secondary financing!