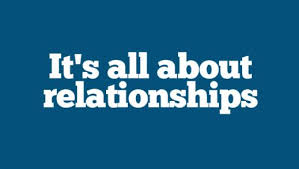 There are 5,309 commercial banks in the United States. There are over 35 conduits. There are 7,165 credit unions. There are 830 life insurance companies. Most of these institutions make commercial real estate loans.
Nevertheless, if you look back at the commercial loans that you closed last year, you'll probably find that three or four commercial lenders closed more than 75% of your commercial loans. These are the commercial lenders that feed you and your family. Their closings pay for your kid's college tuition. They are your bread-and-butter. And you know what? You're not alone. This reality is also true for the vast majority of all commercial mortgage brokers and commercial mortgage bankers.
By the way, do you remember the difference between a mortgage broker and a mortgage banker? A mortgage banker is defined as a mortgage company that either retains or sells its loan servicing rights. As a result, mortgage bankers typically make a whole lot more money (on the order of ten times more) than the typical mortgage broker. How many times have I told you that loan servicing income is where the money is? It's the loan servicing income, stupid! (As a presidential candidate, Bill Clinton had a famous yellow Post-It Note over his desk, 'It's the economy, stupid!'")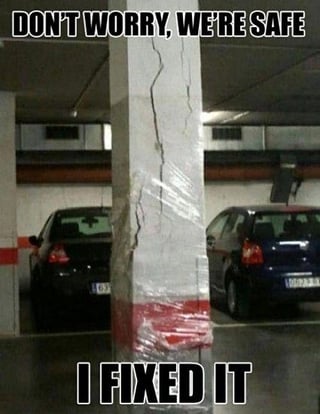 The same truth also applies to commercial real estate loan officers for bank, conduits, and hard money commercial lenders. The typical commercial real estate loan officer working for a direct lender closes 75% of his commercial loans for his six best brokers. These brokers are his buddies. He has a relationship with them. They know what he needs, and they don't waste his time bringing him unsuitable borrowers. He knows that when they show up at his door with a package that the deal is almost certainly do-able.
"Duh, I'm kinda 'tupid, but I think I want to be one of those six brokers." You betcha! You definitely want a relationship with your bank loan officer. I be dying if I be lying: I once had an incredibly successful commercial mortgage broker buddy who would bring two hookers and cocaine to his bank loan officer every time he brought him a loan package! Nooo??!!! Yup. This mortgage broker knew the bank's apartment loan program so well that he knew the bank was going to approve the loan, so he brought along the "party favors" ahead of time. A lot of borderline deals got approved this way. (Sadly my buddy ended up a drug addict living outside a mission in the Tenderloin District of San Francsico, and the bank ended up failing.) Please do not bring drugs or hookers to my own loan officers! Ha-ha!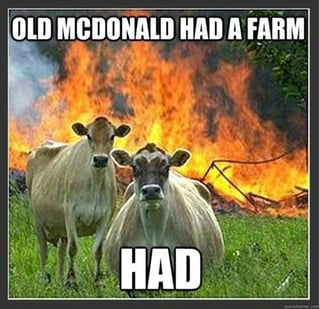 The reason I'm blogging on this subject tonight is because my sons, George IV and Tom (now both commissioned loan officers), are pretty envious of Alicia Gandy, our top performing loan officer. Alicia is known as the Loan Goddess because she closes 60% of our company's commercial loans. How does she do it? What is she doing right? How can my sons and you enjoy this kind of success?
Answer: Alicia has a great working relationship with a half-dozen really successful commercial mortgage brokers. These six brokers bring her a ton of great loans. And for each one of these top-producing mortgage brokers, Alicia is no doubt one of their three or four top-producing commercial lenders.
Now we can finally get to the point of today's training article: As a regular commercial mortgage borrower, commercial mortgage broker, or real estate broker, you need to develop a close working relationship with three or four commercial lenders. It's all about the relationship. Remember that old blog article I wrote about my final words to my sons. "Commercial lenders close loans for their friends." If you have never read this old blog article, you are missing out on a subject SO IMPORTANT that they were my dying words.
The following is admittedly self-serving, but there is a HUGE reason why you want to develop a close working relationship with my one of my loan officers: Tom Blackburne, George Blackburne IV, Alicia Gandy, or Ed Hupp:
Blackburne & Sons is one of the few commercial real estate lenders
that stayed in the commercial real estate lending market
EVERY DAY of the Great Recession.
We're different than other commercial lenders. We are NOT a mortgage fund (although we sponsor two of them). I don't like funds. Instead, we syndicate every single commercial loan with a different group of private investors. And you know what? Even if a horrible terrorist attack took place today, we could still syndicate the investors to fund your deal. The rate would obviously have to be higher because of the fear factor, but there is some interest rate that would bring out the wisest private investors.
Blackburne & Sons is the one commercial lender that is always in the market. Since 1980.
Keep looking for bankers who are making commercial real estate loans. We'll trade you the contents of a single business card for a directory of 2,000 commercial real estate lenders. We solicit these bankers for their turndowns.
Registration is just a fancy word for typing in your name, address, etc. We want you registered on C-Loans.com so that you'll be in a sprint start to enter your next commercial loan. Here is our bribe, and its a sweet one!
Need a commercial real estate loan. Don't hop from lender to lender, repeating the same work each time. Instead use C-Loans.com. It's free!
During the Great Recession, most commercial mortgage brokers starved. Right now, however, is a GREAT time to be a commercial mortgage broker. More commercial loans are ballooning this year than in any year in history!!!
The money in the mortgage business is in loan servicing fees. They are TEN times larger than loan fees. And the easiest way to start servicing loans? Become a hard money lender.