The CMBS industry is picking up again. This is the industry that originates large, fairly standard commercial real estate loans and then securitizes them.
Earlier in the year, when it appeared that we were headed for a double-dip recession, investor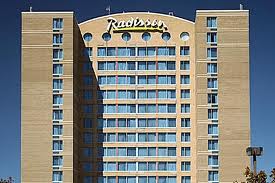 appetite declined sharply for commercial mortgage-backed securities. Investors would only buy these bonds if the rates were much higher. In the parlance of the industry, the spreads or margins over corresponding Treasuries spiked sharply.
In recent weeks, however, spreads have leveled off, so many CMBS lenders are eager to close new loans in order to meet their year-end loan production targets. This is a very good time to submit your commercial real estate loan to a CMBS lender. You can do so by using C-Loans.com.
CMBS lenders are once again making loans on hotels, as long as the loan is larger than $5 million. In the future it is anticipated that this loan minimum will come down, as CMBS lenders hire more staff. In the meantime, hotel owners needing loans of less than $5 million should apply for an SBA loan. You can apply for both CMBS loans and SBA loans using C-Loans.com.
The SBA is now, for the first time, issuing loan guarantees on self-storage projects. In the past such projects did not qualify because they did not create a lot of jobs. You can apply to scores of SBA lenders using C-Loans.com.
The SBA has been very disappointed by the volume of new SBA 504 loans originated this year. Therefore, in order to encourage more lending, they are now allowing the SBA 504 program to be used to refinance maturing loans (this change was made about a year ago) AND if a 504 borrower is refinancing a ballooning loan, he can now pull extra cash out of his owner-used commercial property - up to 90% LTV - to reduce his paybles, to pay salaries, or even to use for operating capital! You ca apply to scores of hungry SBA lenders by clicking here.