From time to time you probably run across business owners and investors who are looking for a commercial real estate loan. Blackburne & Sons will happily pay you a 20% referral fee for that lead.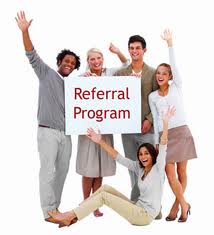 All you have to do is visit our Commercial Lead Input Form. Then just fill in the name of the borrower. Voila! You're done. When the deal closes, we'll send you a big referral fee. We once paid a $21,250 referral fee to a guy named Alan Dunn from a company named Spydercube. Wow. As you can imagine, he was pretty happy to get that call.
Why don't you please go to our Commercial Lead Input Page and bookmark it right now?