I read a fascinating statistic in a Bloomberg article this week. Commercial real estate values soared 19% last year, the second largest annual increase in history. Too bad the statistic is utter nonsense.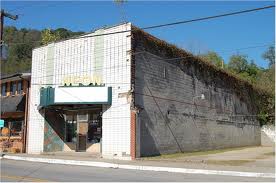 Bloomberg's statistics were based on closed sales of commercial real estate; but what about the 35% of all commercial properties that are sitting there with no tenant and no buyer? These older commercial buildings definitely have not appreciated.
Take a drive around your town. You'll see vacant commercial and industrial space everywhere. I postulated in a recent blog post that most of these older commercial buildings may never a have tenant again. They will be bulldozed before they are ever again leased.
Here is what is really happening. Commercial real estate is separating into two halves.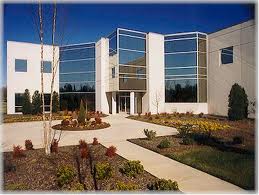 The top 40% of all commercial real estate that is modern and well-located enough to attract and keep tenants is appreciating. With ten-year Treasuries yielding under 4.5%, investors are desperate for yield. They are therefore bidding prime commercial real estate sharply up in value.
The bottom 35% of all commercial real estate is vacant, and it is not selling for any price. Therefore the value of older, vacant commercial real estate has not been counted in Bloomberg's statistics.
This bottom tier of commercial real estate is not generating any income, and a good argument can be made that many older, vacant commercial buildings are less than worthless. The owner has to pay real estate taxes. The owner has to heat these buildings in the winter. The owner has to maintain fire and liability insurance on the building. The owner has to maintain the aging roof and pay for a security system. Many absentee managers have to pay for property management.
The truth is that if a relative died today and left me a large, vacant, older commercial building in a non-prime location, I would refuse the legacy. I wouldn't want the large, old commercial property, even if its replacement cost was millions of dollars. All it would ever do would be to cost me money.
Bottom line: Commercial real estate is separating. Prime commercial real estate is smoking hot. Many older, vacant commercial properties are now worse less worthless.
Are you an accredited investor? If so, what are you doing with your IRA? Investors are earning 11% to 13% in first trust deed investments.

Are you a mortgage broker? Be sure to download our free Commercial Loan Placement Kit, that includes a free list of 200 commercial lenders, our Commercial Loan Placement Checklist, our invaluable whitepaper on Placing Commercial Loans When the Banks Are Too Terrified to Lend, and our webinar on Structured Finance. This is all yours free!
Do you need a commercial loan right now. You can submit your commercial mortgage application to 750 different commercial lenders in just four minutes using C-Loans.com. And C-Loans is free!
Whenever I speak at mortgage conventions, it warms my heart when a ton of guys come up to me and say, "George, I just wanted to come over and shake your hand. I took your nine-hour video training course, How to Broker Commercial Mortgage Loans. It was terrific!"
Keep your eye on the ball. The object of the game is to build a loan servicing portfolio that pays you $500,000 a year in passive loan servicing fees, so you can play a little golf and never miss any of your kids' ball games. There is no better way to build a loan servicing portfolio than to fund loans using your own private mortgage investors. Four hour video course, How to Find Your Own Private Mortgage Investors.