I recently read a fascinating book, The Next 100 Years. The book makes some surprising predictions about the future, some of which are extremely relevant to commercial real estate finance.
The author, George Friedman, predicts that the population of the future will migrate from the suburbs to mega-cities, connected with high-speed rail lines. The reason why is because future job growth will take place in areas of large population concentration, where ideas for new products and new companies are exchanged more quickly between budding young entrepreneurs, perhaps meeting at the local bar or bistro.
It is interesting to see the CMBS market moving in the same direction. The commercial mortgage-backed securities market essentially disappeared for two years following the crash in 2007. Bond buyers had no appetite for bonds backed by commercial real estate.
In the past seven months, however, bond buyers have displayed an increasing appetite for huge CMBS loans, secured by core assets, in primary markets.
A core asset is an essential asset for a business, an asset without which a business cannot carry on its main activity. For commercial real estate investors, their core assets are those commercial properties that can be relied upon to stay rented and generate cash flow, even in the severest of recessions. Typically core assets are Class A office buildings, R&D buildings, and retail centers that are leased to very strong tenants.
Okay, so we know that CMBS investors want huge loans - ideally larger than $10 million, but at a minimum larger than $5 million - secured by core assets in primary markets. But what is a primary market?
As far as commercial real estate finance is concerned, a primary market is a large metropolitan area that consistently generates new enterprises and new jobs. In plain English, its where commercial real estate investors want to be invested.
The number one, most desireable, primary market today in the United States is unquestionably Washington, DC. and the surrounding suburbs.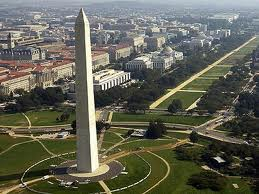 The Federal government is a huge employer, and government employment is growing.
The next most desirable primary markets are New York City, Boston, Chicago, Los Angeles and San Francisco. Houston, Atlanta, Dallas-Ft. Worth, and San Diego would also be considered primary markets.
Las Vegas and Phoenix are greatly out-of-favor with commercial real estate investors today.
What is interesting to note is that the mega-cities described in George Friedman's book, The Next 100 Years, are the same ones described as primary markets today by commercial real estate investors.
If Mr. Friedman is right, the population of the United States will be migrating to, and concentrating in, these primary markets in search of employment. In a way its counter-intuitive. One might think that the internet and tele-commuting would allow workers to spread out across the country. Great minds, however, are convinced that the incubation of ideas, stemming from workers working in close proximity to each other, will lead to a greater concentration of the population of the future in primary markets, living along mass transit routes.
Do you need a conduit loan? You can apply to hundreds of CMBS lenders in just four minutes using C-Loans.com. And C-Loans is free!