Today's training article about blanket commercial loans contains an unusually important point that we will cover at the very end. Be sure to stick with me until then.
The article is being written on marketing software created by a company called Hubspot. Hubspot's marketing software was one of the best investments I've ever made. The wonderful folks at Hubspot taught me how to capture the contact information of a huge percentage of the visitors to C-Loans.com. My personal software coach, a lovely lady named Emily, taught me, "George, you have to give to get." That's why our site gives away wonderful products - like a free list of 2,000 commercial lenders. "You have to give to get."
You and I probably first met when you clicked on a Call-To-Action button similar to the one shown below.
Anyway, one of the tools that Hubspot provides me is software that scans the internet every day and gives me a link to all of the news articles written nationwide about commercial loans or commercial real estate finance. It's a great way for a rural guy to stay abreast of what all of the young hotshots are doing in New York City, Los Angeles, or Chicago.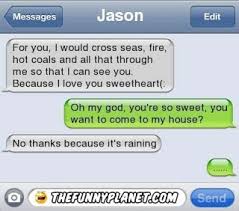 Yesterday an interesting article appeared in my CREF* news feed. It was a tombstone released by a peer-to-peer commercial lending site announcing the close of a $6.75 million blanket commercial loan in Chicago. *Commercial Real Estate Finance
What is a peer-to-peer lending site? A peer-to-peer commercial lending site is one that bypasses the banking system. By "peer" we mean the same kind of entity. For example, if one private individual makes a loan to another private individual - some rich guy loans a young beer enthusiast $100,000 to start a brew pub - that's a peer-to-peer loan.
Another example of a peer-to-peer loan is what happened in Chicago. An investment fund LLC loaned this real estate development company $6.75 million to buy a class A office building in Chicago and to renovate it. What makes this a peer-to-peer loan was that this investment fund is proably not in the business of making commercial real estate loans full-time. This $6.75 million loan was probably just an investment for them. Now if this investment fund was a mortgage investment fund run by a hard money lender, then this loan really wouldn't be a peer-to-peer loan. That mortgage fund is a "professional lender", rather than a casual investor.
"Okay, George, I sort of get it. But what's the difference between a peer-to-peer lending site and a crowdfunding site?"
A crowdfunding site is a lending site that syndicates groups of investors to make a loan. Its not just one rich guy making the loan, but rather its a group of smaller investors pooling their money to make the loan. This structure has the advantage of allowing an investor with just $20,000 to diversify his dough out among a dozen different loans. A crowdfunding site is not just a source of loans. Start-ups can also find equity investors to put up dough for a piece of the ownership.
Thought For the Day: If a man empties his purse into his head, no one can take it away from him. An investment in knowledge always pays the best interest.
Okay, now its time to finally talk about blanket commercial loans to create a downpayment. Do you remember that $6.75 million office building purchase in Chicago? Well, the buyer didn't put any money down! No, instead he pledged as additional collateral a $3 million home in New York City that he owned free-and-clear. The peer-to-peer lending site made a blanket commercial loan against both properties - the beautiful office building in Chicago and the free-and-clear home in New York City. Its combined loan-to-value ratio against both properties was less than 58%. It was a great deal for the lender and a very acceptable deal for the buyer, who already had a prospective tenant for the office building signed up. You may have noticed that I said "acceptable deal" for the buyer, rather than "great deal". I am sure the loan was far more expensive than a bank loan.
My own private money commercial lending company, Blackburne & Sons, is making a similar blanket commercial loan to create a downpayment this month. Our borrowerr has the chance to buy a nice 24-unit apartment building in Massachussets, but he lacks a downpayment. He owns, however, a four-plex and a duplex free and clear. We are therefore blanketing all three properties to make a $590,000 new blanket first mortgage to allow him to acquire the apartment building. Our combined LTV on all three properties is 65%. Its a good deal.
Now for the point of today's article. You have seen how savvy commercial loan brokers get purchase money deal funded - they have their buyers put up additional collateral.
But here's the thing: Banks seldom (almost never) make blanket commercial loans. Wall Street lenders - like conduit lenders and nonprime commercial lenders - never make blanket commercial loans. If you need a blanket commercial loan, you need to apply to a private money (hard money) commercial lender.
Got a buddy who makes commercial loans for a bank or a credit union? (Deposits must be Federally-insured.) Wanna make some dough? Please click on the red button below and forward the page to him. If he joins C-Loans, we'll give you a free training course of your choice, plus $250 every time he closes a loan for C-Loans.