Alicia Gandy - Loan Dept. Mgr. / Top Loan Producer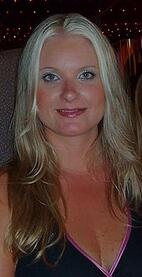 Alicia Gandy has been a top-producing employee of Blackburne & Sons and C-Loans, Inc. for the past 16 years. She has had numerous different titles throughout the years; but most recently, she was promoted to Senior Loan Representative and Chief Underwriter, in charge of our entire loan department.
Alicia has consistently been the top-selling loan originator for Blackburne & Sons for many years running. In other words, Alicia Gandy is our Big Gun.
The lovely Alicia has been married to her high school sweetheart for 19 years. She has a 18-year-old daughter, who is a senior in high school. Alicia has her real estate license, a MLO Endorsement, and a Mortgage Loan Originator's license for the State of California. She is also a licensed Notary Public.
You can reach Alicia at 916-338-3232 or email her at gandy@blackburne.com